THE KRITIOS BOY
This is Beauty.
Male human Beauty but it transcends the particular.
Contemplating Beauty brings Happiness.
We seek this Happiness, this complete Harmony with one's Life.
Perfect Harmony is Divine.
Beauty is the Path.
How to find the Path, how to reach the final goal?
And in seeking, we Desire.
Is Art the Artifice that creates the Divine?
Goodness, Virtue, Health, Order, Perfection, Restraint, Discipline. All are required.
Talent has to be wedded to Dignity. Only then is it Moral.
But also Freedom is needed. Freedom from the thinking mind. Freedom in open and infinite spaces.
Simplicity and the Sea.
But there is Time, and Chronos easily brings decay. Or Destiny strikes.
For Salvation the only thing we have to defend us is Art.
And as the sun and its light drag us to the Senses they can also intoxicate us.
And yet, Art — Writing -- cannot reproduce sensuous Beauty, but they will praise it.
How to avoid the lurking Danger?
They are too close to Emotions. Mirrors of Love.
This is Eros, the Divine.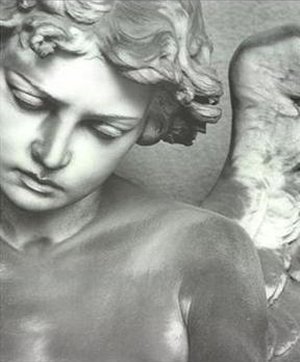 The Senses are the Forbidden Fruit.
Overripe strawberries, already dragging us, with them, into irreversible decay.
Falling.
The Abyss.